Have you recently started working on your new WordPress website and now you're wondering who is the best hosting provider to use to manage your site?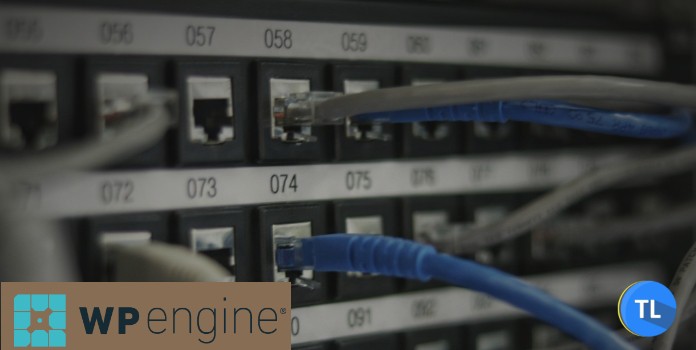 This article takes an in-depth look at WP Engine, one of the leading hosting providers for WordPress and provides some insights into why this is the best hosting provider for your WordPress powered sites.
WP Engine is an award-winning WordPress hosting focused on speed and reliability. You will never go wrong with WP Engine hosting.
Keep reading to learn more about WP Engine's managed WordPress hosting solutions for business and why it's the best choice.
What is WP Engine?
WP Engine is a dedicated WordPress business hosting provider that was founded with the sole purpose of offering to host and increased functionality for WordPress business sites.
Unlike other hosting providers who offer managed WordPress hosting services, WP Engine only offers and supports hosting for WordPress sites.
This distinction places WP Engine at the top of its class when it comes to comparisons to other hosting providers who offer WordPress hosting as an optional add-on instead of their primary business focus.
Let's take a look at some of the features and benefits that your business has when you use WP Engine for your hosting your WordPress business sites.
Features and Benefits for WordPress Business Sites
1. Local Storage from 10 GB to 1TB
Tons of built-in storage allows you to create a website that is built to scale. This amount of storage can carry your business website from startup to enterprise.
2. Embedded CDN and SSL Security Features
No worries about securing your WordPress website data with this hosting that has built-in CDN and included SSL for layered and secure support. You even don't need a cache plugin on your WordPress site. WP Engine takes care of caching and CDN.
3. Free Migrations
Easily migrate your WordPress business site with no hassle. This host provides free migrations for website domains, data, and servers.
4. 30 Days Backups
If you messed something on your site then there is no need to worry, when you are using WP Engine. Wp Engine stores up to 30 days backups and you can restore the working backup with a click. You can also take backup anytime with a single click.
5. Developer Friendly
Wp Engine is also best for sites which have growing requirements and features. It is very easy to create a staging environment in WP Engine. So, You don't need to afraid of messing up with your production site. You have full freedom to create a Staging site environment which is a complete replica of the live site. Just make changes in the staging site and after you are confident then you can push to live with a click of a button.
6. FREE goodies.
When you purchase hosting from WP Engine you will be granted access to 35+ studiopress themes and genesis framework for FREE. Genesis is a popular WordPress framework used by 1000's of websites and it's given for FREE in WP Engine. StudioPress themes are well designed and SEO friendly. So, you don't need to purchase themes.
7. Superior Technical Support
WP Engine is at the top of its game when it comes to its customer support. This dedicated WordPress host provides 24/7/365 support via phone, live chat, email and support tickets and has a support staff of over 150 agents to assist with your technical concerns.
8. Enterprise Level Server Support
WP Engine operates via the use of globally distributed cloud-based enterprise servers that can handle a heavy workload. These cloud-based data centres are distributed across the United States, Europe, The Middle East, Africa and regions of Asia-Pacific.
9. Performance Page
Know how your website is doing at a glance. The Performance Page included with this hosting gives you details on critical website performance and statistics in real time.
10. Product Readiness
If you're not technically inclined, you have no worries here. WP Engine support also provides complimentary product readiness programs that walk you through the steps of managing your hosting services from A to Z.
Unlimited Security Features and Support
As you can see WP Engine has really taken the time to create a product-centred hosting package that goes above and beyond what comparable hosting providers are offering for hosting your WordPress business websites.
WP Engine offers all of the above features along with faster page speeds and load times via the use of their dedicated Global CDN layered security. If you still have security concerns considering building and managing your WordPress business site using secure software with built-in user access management controls offered by secure service providers like Centrify.
As your business and website traffic begins to scale you'll appreciate the benefits of added layers of security to protect important customer data, prevent data breaches and to stop data loss.
If you're looking for a secure, reliable, and lightning fast solution for your WordPress hosting needs, hop on over to WP Engine to see what solutions that they have to meet your business needs.