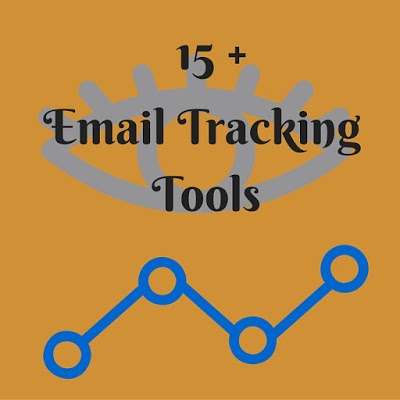 Do you want to track your emails and know when the Email was read and track everything like links clicked, IP address, Browser, Operating system, Location, etc. about your email, then this post is for you.
There are many free email tracking services and even premium out there which can help you to track your email, but it's hard to decide which one to choose.

Some tools are available for free, and some are premium with excellent features that can be useful for your business and increase sales. So here is the list of best email tracking tools, just read and choose the best suitable one for your purpose. You can spy emails you send easily with these tools.
Also read: Backup your Gmail account
How Does Email Tracking work?
Email tracking is basically done by adding a few image pixels with the email you send and when the receiver opens the email you sent, that images attached with the email will be loaded and tracking is done.
This concept is used by all the email tracking services or email tracking software both free and paid. The only difference you notice the accuracy of tracking like who opened the email, location, browser, attachment tracking, etc. Some Email tracking software may or may not provide all the features depending on the type of service you choose i.e.., free or paid.
Everything has a limitation, sometimes email tracking services or email tracking software also fails because of various reasons. Such as.
Unable to load the tracking image due to adblocker.
Unable to load image due to the user settings like load images on demand.
Due to the security system that blocks the tracking of emails.
Best Email Tracking Tools
1. Yesware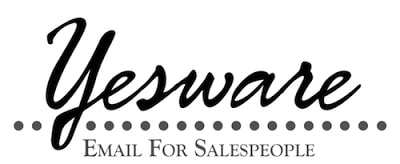 Yesware is the most powerful which has full-fledged with email tracking and reporting features. It not only tracks the emails which you send, but you can also schedule your emails for sending them later and it can be easily integrated with any CRM like Salesforce, SugarCRM, etc.
It completely integrated with Gmail and Outlook. So, you can download Yesware for Gmail and outlook. Yesware email tracking works great.
It gives all kinds of information you need to know about an email that you send such as when the email was read and how many times it was read, links clicked, attachments downloaded, the device from which email opened along with IP address and more.
It also has a mail merge feature that allows you to quickly send personalized emails to up to 200 people at once.
The free version of this tool gives you the capability to track 100 emails per month and if you want more, you can upgrade. For new signup, you will 30-Day free trial of the enterprise version. You can check yes pricing here.
Pricing: Free and premium plans.
Also read: Outlook repair tool
2. Newton Mail
Newton Mail is another best email tracking tool that is quite different from all the tools listed. Newton mail is an email client which has a mail tracking mechanism and some other cool features.
The best thing about this Newton mail is it can be used across various devices like Android, iOS, Mac, and windows.
The cool features of Newton Mail are as follows
Snooze emails: This lets you let emails be popped up in your inbox at a specified time and you can even prioritize.
Read Receipts: This will let you know whether your emails are read or not by showing a blue double tick on any device even smartphone which is a great thing.
Senders Profile: You can see who is behind an email you received. It will grab information from various sources to show information about the sender.
Connected Apps: You can connect Newton mail with various popular apps like Evernote, Pocket etc and save the email content to these apps right from Newton mail.
Send Later: You can schedule emails in Newton mail which is a really handy feature all the time.
Undo Send: You can undo sent email within the specified time interval.
Wait, Newton mail is really cool but it's not FREE and it will cost you $49/Year (1999 INR/Year)and has a 14-day free trial. It is worth that price especially for those who totally depend on emails as it has a cool minimal design and it's innovative features. If you are in doubt then just try their 14-day FREE trial and decide yourself.
Pricing: Premium ($49/year) (14-day Free trial)
Also Check: Newton mail alternatives
3. SalesHandy

SalesHandy is the only Sales Engagement Platform that provides free email tracking without any limitations.
One can track emails from both Gmail and Outlook using the SalesHandy email tracking plugin.
Apart from letting you know if recipients have opened your email and how many times they have viewed it, it also provides Email Scheduling with TimeZones, Attachment Tracking, Template Sharing, File link Sharing and Bcc to CRM.
Users can send personalized emails up to 200 recipients using the Mail Merge feature. SalesHandy provides a 14-day Trial Period of Enterprise plan to new users. After that, users can only use the Email Tracking feature using the Free Plan.
Pricing: Free and Premium
4. MailTag
I liked MailTag because of various reasons. This is the best email tracking which provides various features in the FREE option itself. You can track unlimited emails, link clicks, upto 3 ping sequences (Follow-up) per email and email scheduling in the free option. If you need unlimited pings and other things then you can upgrade to their Pro plan which is very affordable.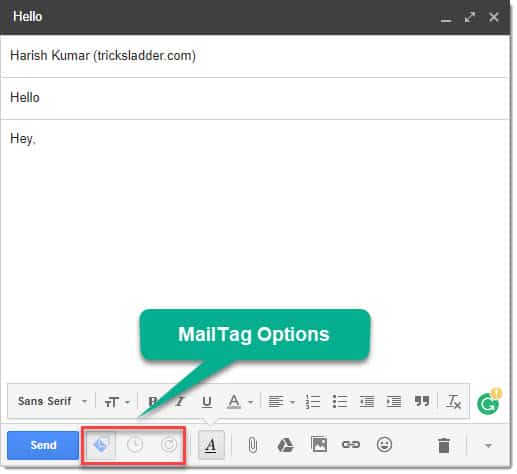 Once you send an email using MailTag, you will receive a push notification in your browser once your email is read. You can also check email status by visiting sent emails in Gmail.

You will also have access to MailTag's beautiful and minimal dashboard which will give the overview of email sent, opened, link clicks, etc. You can also check the email sent and pings in the dashboard itself.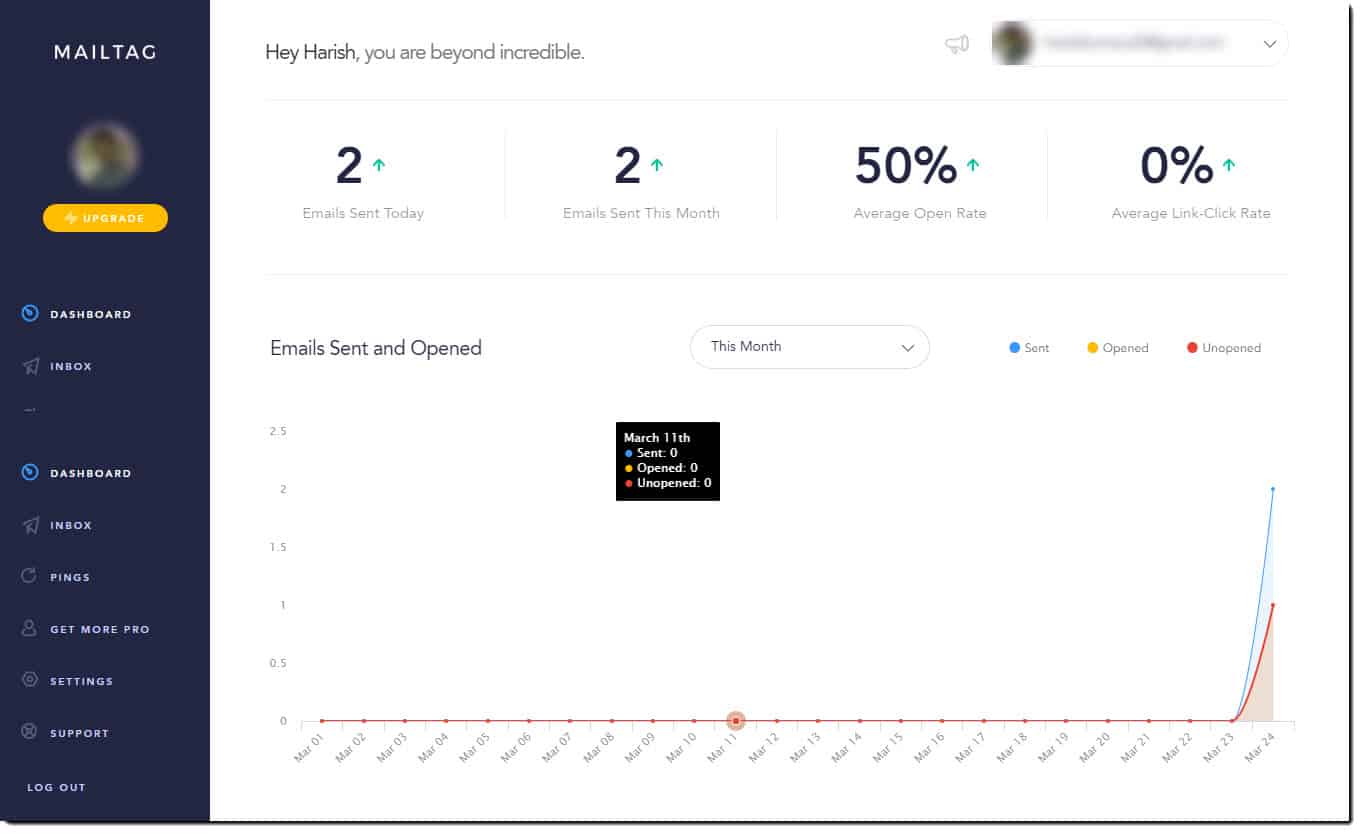 Pricing: Free and premium plans.
With virtual desktop hosting from CloudDesktopOnline, you can work on any mobile device no matter where you are. For cloud-related business software such as SharePoint, Office365, try Apps4Rent.
Also check: Newton Mail Alternatives
5. Bananatag
Bananatag is a chrome extension that can be used with Chrome and Firefox. It provides complete tracking reports for all emails you send using Bananatag. It notifies you when your email was read, links clicked, the device used, location, etc.
It can be integrated easily with all email services such as Gmail, Yahoo, Outlook and many others. You can only track five emails/ day with the free plan and increase this by using premium plans.
Pricing: Free and premium
6. Mail Track

Mail Track is a fascinating free email tracking software tool you never saw before. The amazing feature of Mail Track is it gives you the indication by "Double-tick" marks.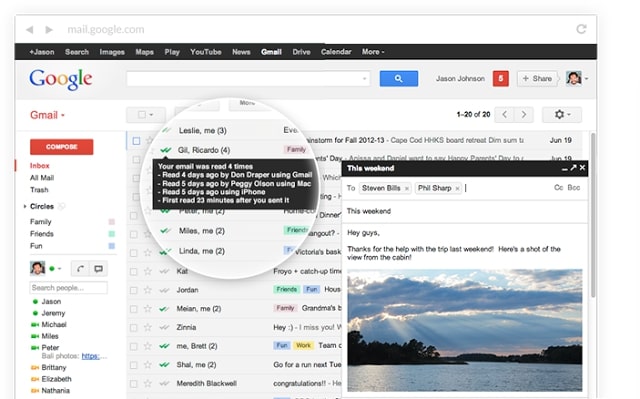 A single tick indicates your email has been sent and double-tick indicates your email has also been read shows number of reads when you hover onto the double-tick mark. It's very easy to use and thoroughly integrates with Gmail so that you can track emails in Gmail. Do you remember Whats App double ticks, it's the same as WhatsApp. It comes with a free plan which is free forever with limited features that can track emails sent from Gmail.
Add Mail Track to chrome
Pricing: Free and Premium plans.
7. Boomerang
Boomerang is simple to use chrome extension with has features for email tracking, reminders, and follow-up when your email has not replied. It can also integrate with CRM like Salesforce so that you can track emails in CRM. It comes with a free plan which can track 10 emails per month.
Pricing: Free and Premium plan available.
8. Sidekick

SideKick by Hubspot is another fantastic tool with a great set of features. You can download sidekick for Gmail and outlook also.
Sidekick email tracking has the following features.
Information about your contacts and their history.
Know when someone opens, clicks email and also provide information about how many times, where and from which device your email is read.
Email scheduling for sending them later ( Comming Soon).
Pricing: Free
Rebump comes with a unique concept which the name indicates. It has a feature to track emails, and the most interesting thing is it sends follow-up emails for the emails which are not responded for a specific number of days so that you can get a fast response rate. It gives a 30-Day free trial and after you need to upgrade. It has a single premium plan.
Pricing: Premium plans ( 30-Day free trial for every plan ).
10. Contact Monkey

Contact Monkey is another email tracking tool that has the capability to notify you when your email was read, how many times it was read, links clicked along with device
and location information from which your email has been read. It is very useful for salespeople who want to know their email engagement and prepare plans accordingly. It also can be integrated with Salesforce and can use Salesforce right from your inbox. It has a free plan which can track 100 emails per month and upgrade later.
Pricing: Free and Premium plans
11. FollowUp
Followup is an excellent tool which has the feature to get you notified when the email is read, and it also has another unique feature which allows you to set reminders for yourself and also can be made to remind the person who didn't respond to your email after few of reading it. It tells the other person as "We are waiting for your reply."
You can even schedule your emails for sending them later. Unfortunately, there is no free plan or free trial available for using this tool.
Pricing: Paid plans
12. Right Inbox
Right Inbox is very simple to use. It seamlessly integrates with your Gmail and provides two options which are "Send later" and "Reminder me."
These options are very simple to use and more efficient. The only thing Right Inbox lacks is it doesn't have a feature to track when and how your email read.
It has a free plan which allows you to track only ten emails per month with limited features and depending on your need you need to upgrade.
Pricing: Free and Premium plans.
13. mxHero
mxHero is a great tool that tracks your sent emails, and you can select options such as attachment track, self-destruct, private delivery, send later, Reply Timeout and much more. If you choose to self-destruct then, your email will be destroyed in 5 minutes of reading the email. This tool is a free email tracking service with fully loaded features.
Add mxHero to chrome
Pricing: Free plan
14. Streak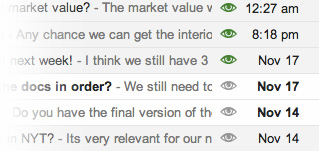 Streak is a chrome extension which can track emails in Gmail. It shows an eye icon which may be green or grey which indicates whether the email was read. It also gives information about the device, location from where the email was read and notifies you when your email was read. This tool is similar to "Mail Track". It also integrates with CRM.
Add Streak to chrome
Pricing: Free and Premium plans available
15. GetNotify
GetNotify is another different and free email tracking service. It doesn't have any plugin which you need to install. All you need is to signup for GetNotify and when sending an email just suffix .getnotify.com to the email address of the sender which will not be visible to the sender. It notifies you when your email read, links clicked, IP address, location, browser, and OS used and also shows how much time your email was read.
Example: [email protected].getnotify.com
Pricing: Free
16. DidTheyReadIt
DidTheyReadIt will work the same as GetNotify but the only difference it has a free trial feature that will expire after some days, and you need to upgrade. It has some fewer features compared to GetNotify. First, you need to signup for a free account and then when you send an email just attack .didtheyreadit.com as a suffix for the sender's email address.
Example: [email protected].didtheyreadit.com
Pricing: Free and premium plans available.
17. Track emails with Google Analytics
It is not a tool nor service, its a google script developed by Amit Agarwal from Digital Inspiration. The working is simple, all you need to do is compose an email but before sending open this Gmail tracking script and select your email and enter your Google Analytics id and send the email. To know the status of your email just open your Google Analytics and go to events and you will find the real-time status of your email.
Pricing: Free.
Have anything to add to the list, just comment below 🙂