I f you are running a website or company, you need a professional logo. Your company logo will represent your brand, quality and what your company does. It is not that easy to create a logo for yourself. You need to hire a graphic designer to do that job and it's too costlier if you are on low budget.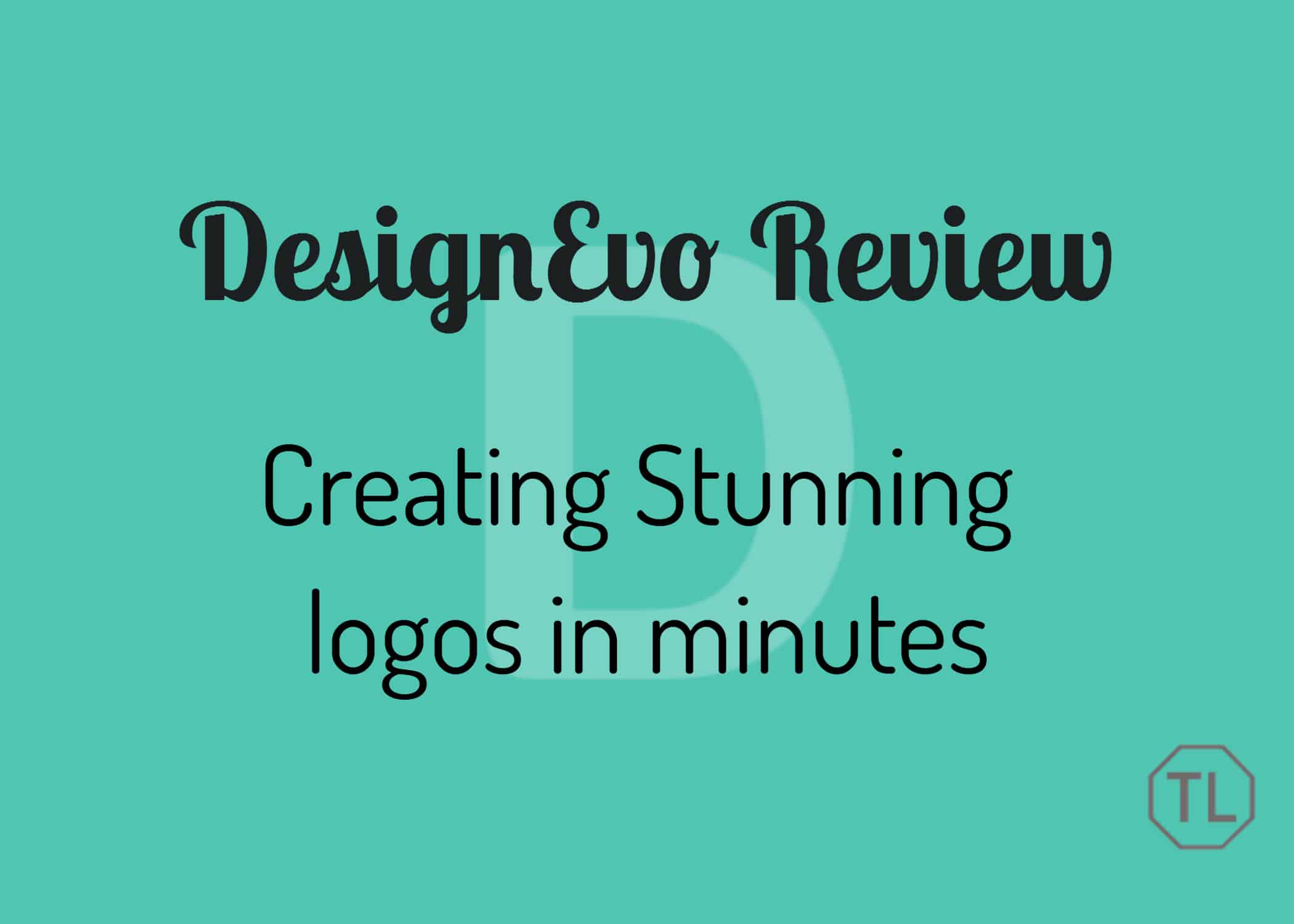 The only thing you can do is to create a logo for yourself. There are many tools available such as Photoshop etc. All the tools available only are not free and not that easy to use for a non-experienced person.
So, how can you create a logo easily?
We recently came across a website called DesignEvo. This site solves your problem with logo creation.
What is DesignEvo?
DesignEvo is an online logo creation tool which is free to use. You can create gorgeous and stunning logos within minutes without having knowledge in graphic designing. It is very easy-to-use and has a lot of customisation options to make your logo appealing.
Features of DesignEvo
1. Awesome readymade templates
DesignEvo offers you with 3000+ pre-designed logo templates. You can customise these templates according to your needs. All templates are categorised. You can select the category to get related templates or search for a keyword related your field.
All logo templates are well designed and the customising them is so easy. You can even start afresh instead of using a template. The customisation options are endless to make your logo unique and branded.
Also check: Whatsapp on laptop
2. Huge library of professional icons and fonts
DesignEvo has a huge library of professionally designed icons and 100+ fonts. You can use all of them in your logo designs very easily.
The best thing is you can search for icons and find them instantly. There are two types of fonts available: classic and art. There are a lot of customisation you can do to icons and fonts like changing colours etc.
3. Free to use
DesignEvo is full-fledged logo creation tool which is available for free. The only condition is to use the logo's downloaded from DesignEvo you need to share about them. You won't lose anything by sharing their tool on social media or in your blogs to show some love for them.
Also check: How to convert torrent to IDM file
How To Use DesignEvo?
DesignEvo is free to use and you don't need to go through a signup process to the tool. Once you are on the homepage, click on Make a free logo button to open logo maker.
2. Now, you will have a welcome screen which features predesigned logo designs. You can search for your field related logo designs and choose one or click on Start from scratch.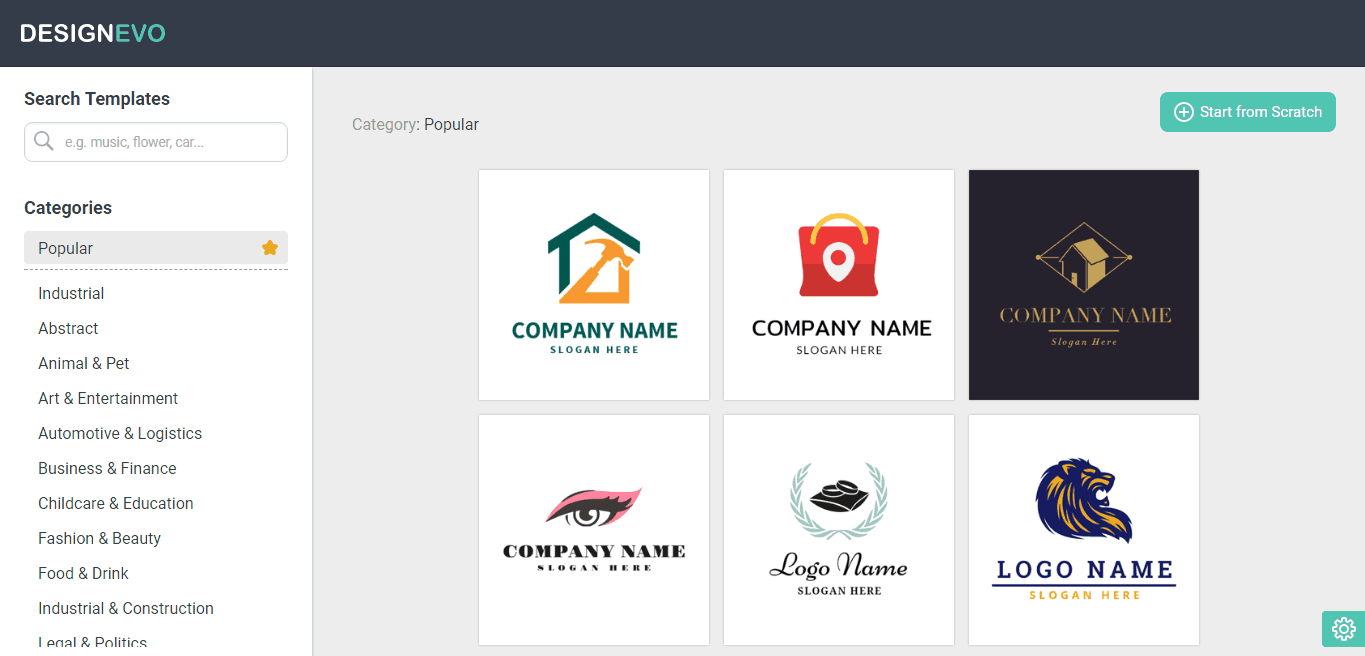 3. Next, you will be on the logo editor screen where you can customise or create a logo of your choice. You can see all the available options on the left side of the editor.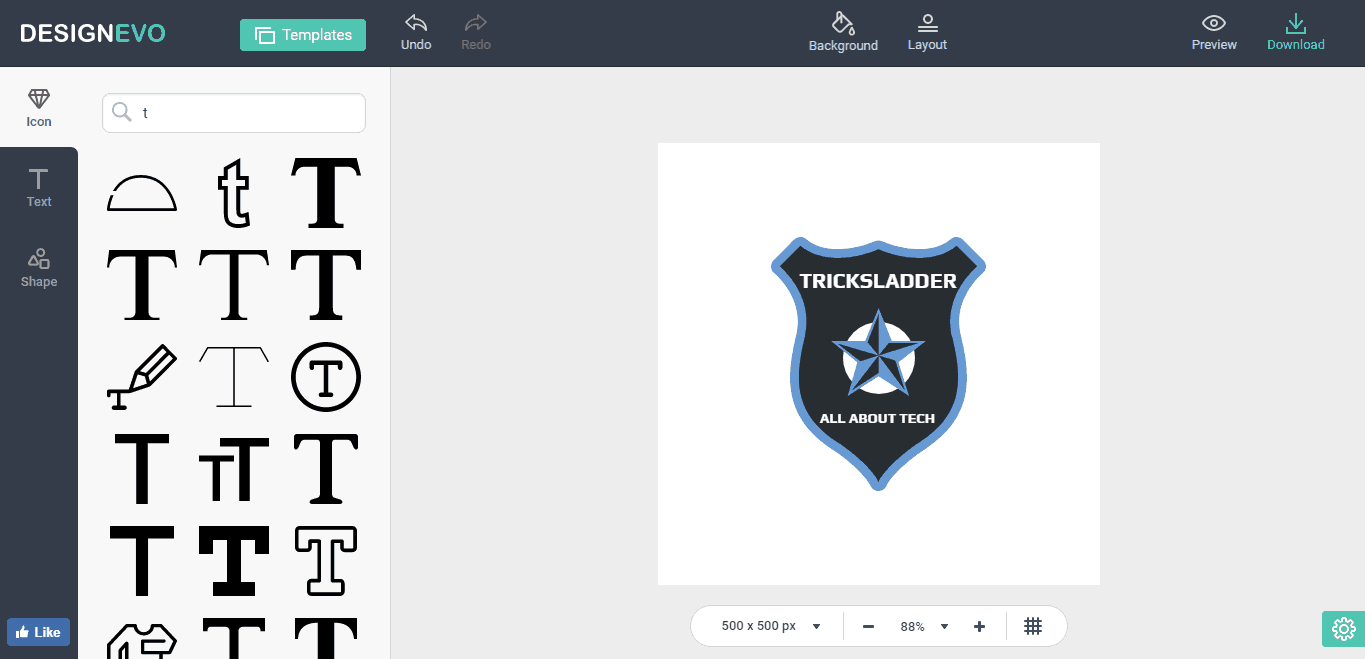 4. Once you finalise your design. You can preview your logo to know how your logo looks on various things such as T-shirts, business cards etc.
5. If you are ok with the final design, just click on download button available on top-right of the editor to download the logo. Don't forget to share before you download to show some love towards DesignEvo.
Final Thoughts
DesigEvo is a feature-rich logo creation tool available for free. You can create stunning and creative logos within minutes without any graphic designing skills. It so simple and easy to use free logo creation tool available online. Just give it a try, you will love it.