SnapChat, the name itself indicates what it will do: Snap with chats. SnapChat is the most popular app available for Android and iOS for sharing images with your friends and across the globe. It becoming even more with it's latest innovations and features.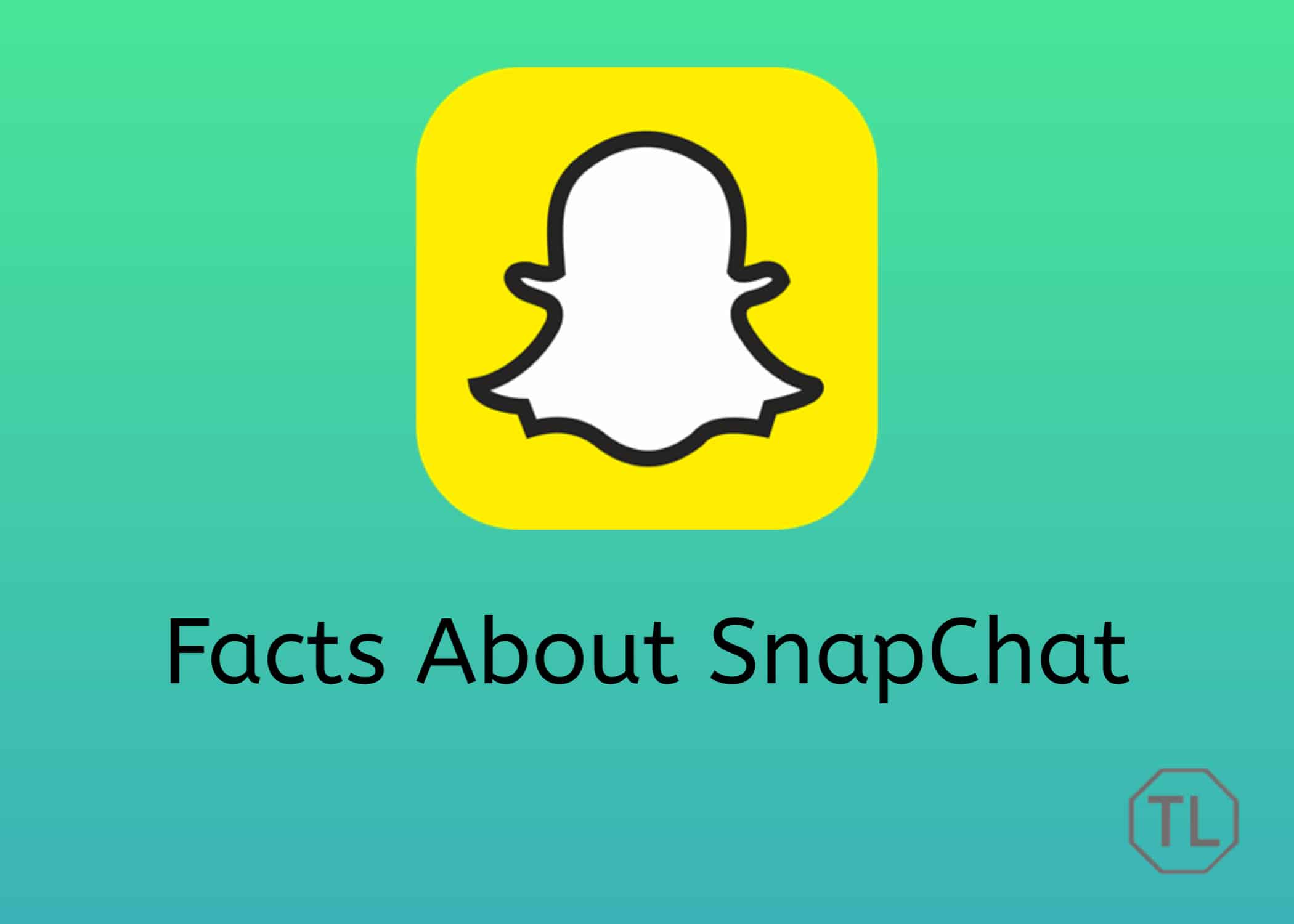 There are many competitors to SnapChat and the biggest competitor is Instagram. SnapChat is created in 2011 by Evan Spiegel, Bobby Murphy, and Reggie Brown. After 2014, it added a lot of features which made users go crazy about SnapChat.
SnapChat is now the most popular with 178 million active users who upload 3.5 billion snaps each day. You are one of that SnapChat user and here it will be so interesting to know some facts about SnapChat.
Also check: Install Whatsapp for laptop
Top 10 Facts About SnapChat
#1. SnapChat is created after 34 failures
Evan Spiegel worked on various projects before SnapChat. Almost 34 projects are failed before creating SnapChat. Evan Spiegel, Bobby Murphy, and Reggie Brown were students at Stanford and came up with an idea and it literally failed 34 times. SnapChat is really a massive success after a lot of failures.
#2. SnapChat was Originally named as Picaboo
SnapChat is created after many failures and they named it as Picaboo initially. Picaboo is launched in 2011 and only available in Apple store. In 2012, Picaboo is renamed as SnapChat and brought it playstore also.
#3. SnapChat was the first app to have disappearing messages
SnapChat introduced disappearing messages as people always hesitate to share pictures. After this features, SnapChat became so popular among users and it removed the barriers of hesitation and insecurity. They got the idea for this feature after a friend of Spiegel and Murphy regretted sending a photo to someone.This feature made SnapChat stand out from the crowd and made famous.
Also check: Want to spy on SnapChat? https://www.toptrackingapps.com/best-snapchat-spy/
#4. 70% of the SnapChat users are women
Women take more snaps than men in SnapChat. SnapChat is most popular among women due to its features and ease of use.
#5. SnapChat Once has the Best Friends feature before
SnapChat Once has a best friends feature which will help you show your best friends list. It was removed in 2014 and users have gone crazy after the removal of the feature. It is the most popular feature after all.
Also check: Set-full sized profile picture in WhatsApp
#6. Drinks are the most snapped on SnapChat
SnapChat users snap almost 3.1 billion snaps each day and among them snaps of drinks are famous. Recent Statistics shows that around 93% of people sent snaps to drinks to someone.
#7. MarkZukerburg tried to acquire SnapChat
MarkZukerburg tried hard to acquire SnapChat in one or the other way. He first offered SnapChat a $3billion and SnapChat rejected the offer. On the next day, Mark offered $4billion cheque but SnapChat rejected it. Now, SnapChat is billion dollar company with huge profits. Mark acquired Instagram to compete with SnapChat.
#8. Filters are the most popular features
In 2015, SnapChat introduced filters which will help you to add effects to your images. It became most popular among users because of it's ease of use and effects.
#9. SnapChat made spectacles
SnapChat came with SnapChat spectacles which is popular initially. Spectacles will help you to take snaps very easily. SnapChat sold 1,50,000 spectacles all time.
Also check: DDR4 vs DD3 RAM
#10. Ghostface Chillah
SnapChat logo is named Ghostface Chillah as it's derived from Ghostface Killah of the group Wu-Tang Clan. The logo is designed and looks cool. It's logo highly resembles its previous name picaboo.