In today's fast growing technology everything is done online which may be shopping, transactions and many more. Do you know you may get attacked by hackers?
The online attacks such as phishing and other are very common these days. These things mostly happen when you expose your real IP address online.
If you expose your real IP address then it will lead to attacks because you are directly connected to the internet and most of the websites store and use your IP address for various purposes.
Apart from online attacks, there are many websites such as Netflix and Holo which keep restrictions on the country specific content which means you cannot browse the content of these sites from your country which is not available for your country.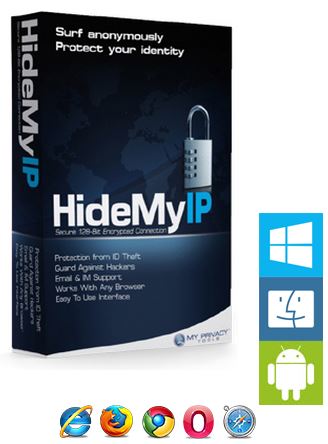 All the above problems will arise when you use your real IP address online. To get rid of all the problems I found a tool called Hide My IP, which makes you to surf the web anonymously by hiding your real IP address. So let's know more about Hide My IP.

What is Hide My IP?
Hide My IP is a secure proxy and VPN tool for Windows, Mac and Android which makes you surf the internet anonymously by using a fake IP address which means your real IP address is hidden online which makes your browsing and other online activities safe.
Hide My IP will also allow to access blocked websites which may be blocked within your country or had restrictions in accessing certain websites such as Netflix.
Key Features of Hide My IP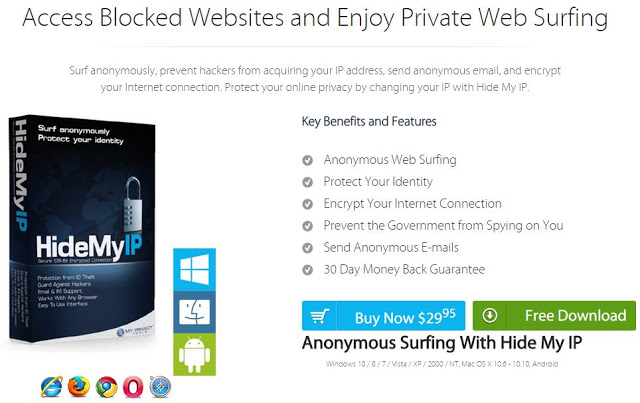 One of the best thing about Hide My IP is it will provide 14 days free trail which is not provided by many VPN tools which makes Hide My IP stand out from the crowd. You can Unblock Websites with Lifetime VPN account.
Currently Hide My IP supports 80+ IP locations with 1000's of IP addresses.
Another fantastic feature of Hide My IP is you can select which browser you want to use for hiding your IP address. You can also select which internets applications to use Hide My IP. Hide My IP currently supports all major browsers such as Google chrome, Firefox, Safari, Opera and Internet Explorer.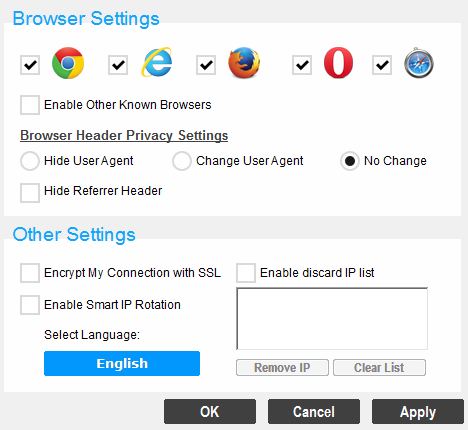 Hide My IP will encrypt your internet connection so that you are secure online from malicious attacks.
The best security feature which is provided by Hide My IP is IP rotation. IP Rotation will help you to change your IP address after specific time period.


How Hide My IP works?
Hide My IP will make your real IP address hidden and instead of your real IP address it will select a fake IP address randomly from 1000's of IP addresses which is from different IP locations. This means it may choose an IP address from Canada or any other country which it supports.
Hide My IP also provides an option to choose the location. So that if you want to access certain website which is country specific or blocked in our country just change the location to your preferred one and Hide My IP will select an IP from that location and you can now access blocked websites very easily.
As you are surfing the web with the fake IP address you will not attacked by hackers because if a hacker try to hack then he will end up hacking the fake IP address.

How to Use Hide My IP to access blocked websites
First you need to download Hide My IP from your device. Hide My IP is available for Windows, Mac and Android.
After downloading, open the software you will see a home screen as shown below. The tool will shoe your real IP address on the top.

Now, to hide your real IP address just click on Hide My IP button. So after that you will notice a fake IP address shown on the top. You can also change the location by clicking on "Select desired location".
You can now access blocked websites such as Netflix, Hulu and many other.

Final Words:
We recommend Hide My IP if you are looking for a VPN tool which is cost effective. The tool is very easy to use with minimal interface and powerful features. You can pay a one-time payment of $29.95 USD and use the premium features for life time. If you want to test the software just download the software and use the software for 14 days trail period and then you can buy the software. You can also download Hide My IP on Google Play.