Have you tired of using a password to sign in into your Google account?
If Yes, then you must read this post.
For this trick to work, you just need to have a smartphone for Google prompt sign in option. That's it.
You can sign-in into your Gmail, Google Drive, and any other Google account by using this trick.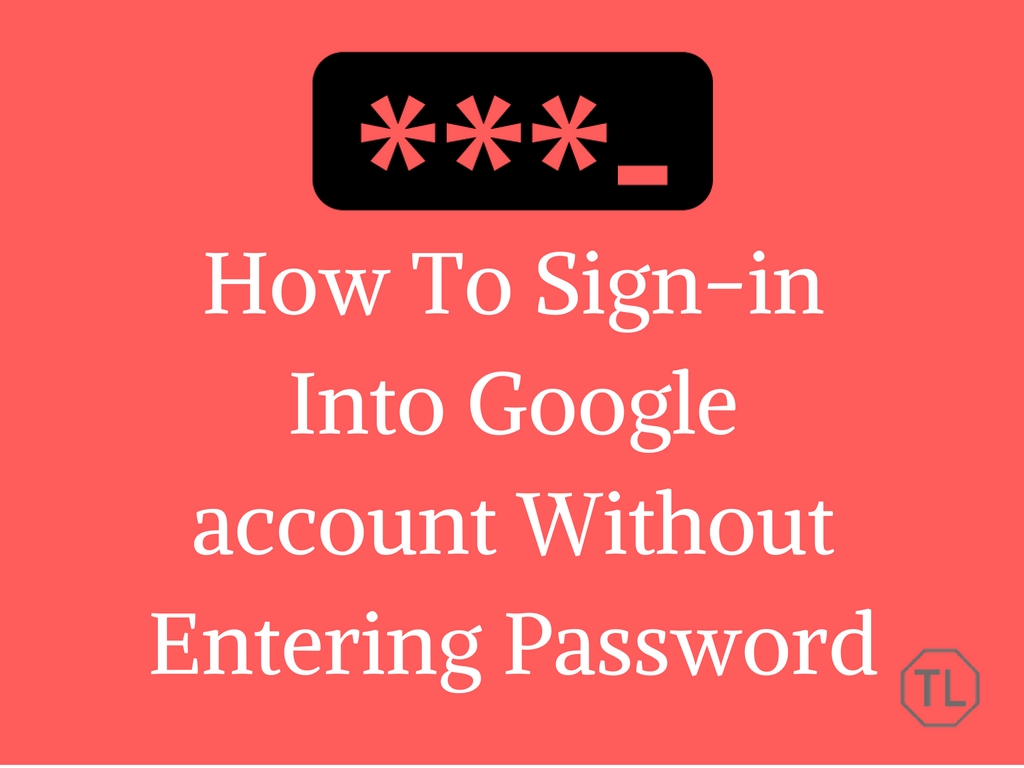 Let start the trick.
Setup Google Prompt sign in for Your Google Account
Before the trick to work, you just need some setup in your Google account. Just follow the simple steps below.
First, just open https://myaccount.google.com/security/signinoptions/phone-sign-in/welcome and login then it will show the below screen. Click on Turn On button as shown.
Now you will be again prompted to sign-in, just sign-in. In this screen, you will be asked to choose your device from the list of Google signed in devices. If you didn't found your device, then just add this Gmail account in your smartphone and try the first step again. If your smartphone is listed, just select your device and also your smartphone must have a Screen Lock. If you see no errors on this page, just click Next as shown below.
You will be shown a Try It page, just click Next as shown below. 
Now, you will receive a Google prompt sign in on your smartphone as shown below. Just tap Yes. Once you click on Yes, it will show another screen which means that your device is now setup.
Next, you will see the devices associated with your Google account. You can remove unwanted devices if you need and click Next.
Now, no further steps 😛 Relax 🙂 You successfully done the steps.
How To Sign-In to Google With Your Smartphone
From now on, you will get a Google prompt Sign in on your smartphone, and you just need to click on "Yes." Then you will be logged into your Google account without entering a password.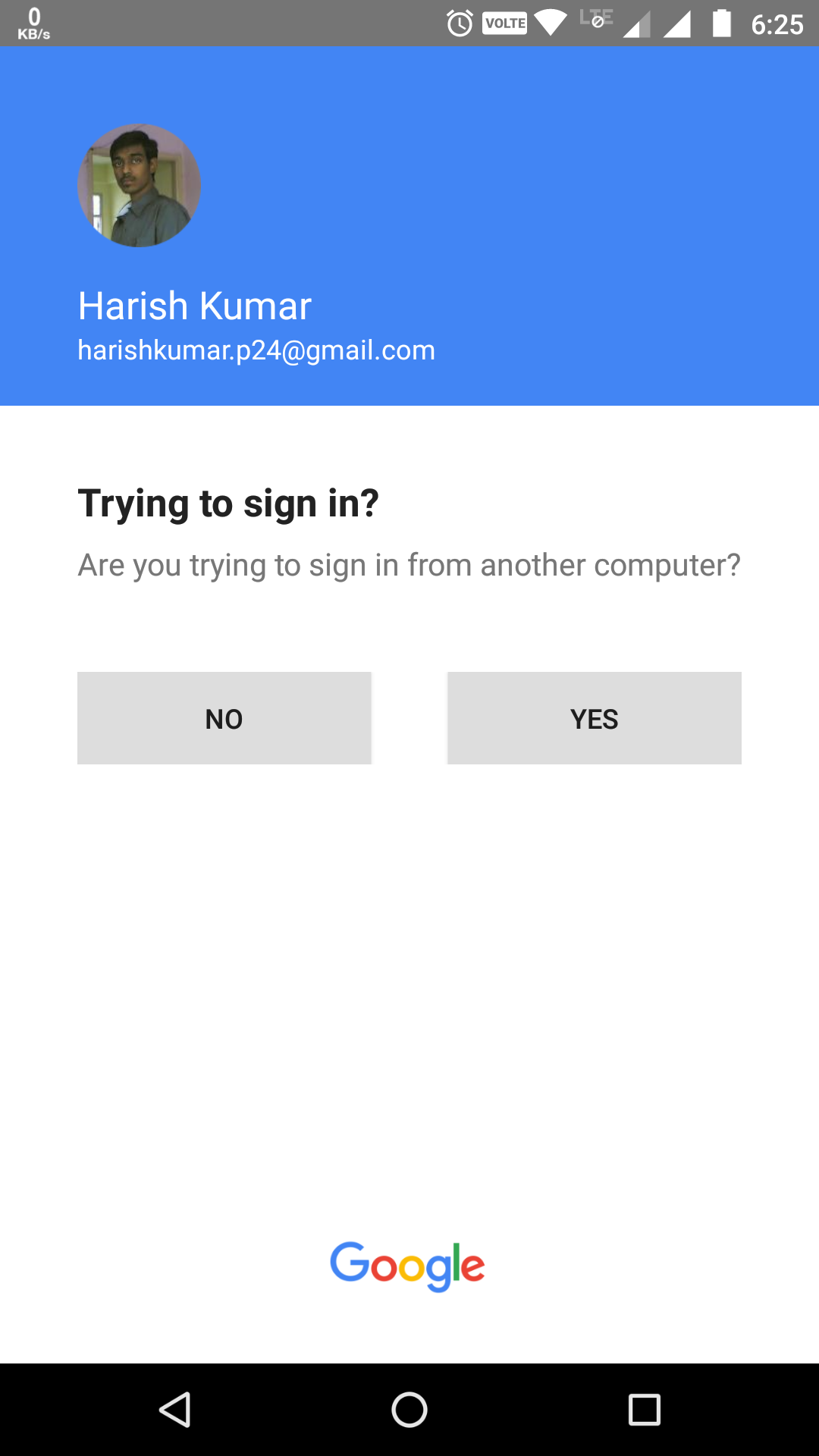 Sometimes, it may show some security question as indicated below for reference. On your PC, it will show the below screen with some number.
In your smartphone, you just need to tap Yes and then you will be prompted with another screen as shown below. It's same as Google prompt sign in but with added security advantage. Just tap on the number displayed on computer screen. In my case its "31". Voila, now you successfully logged into your Google account.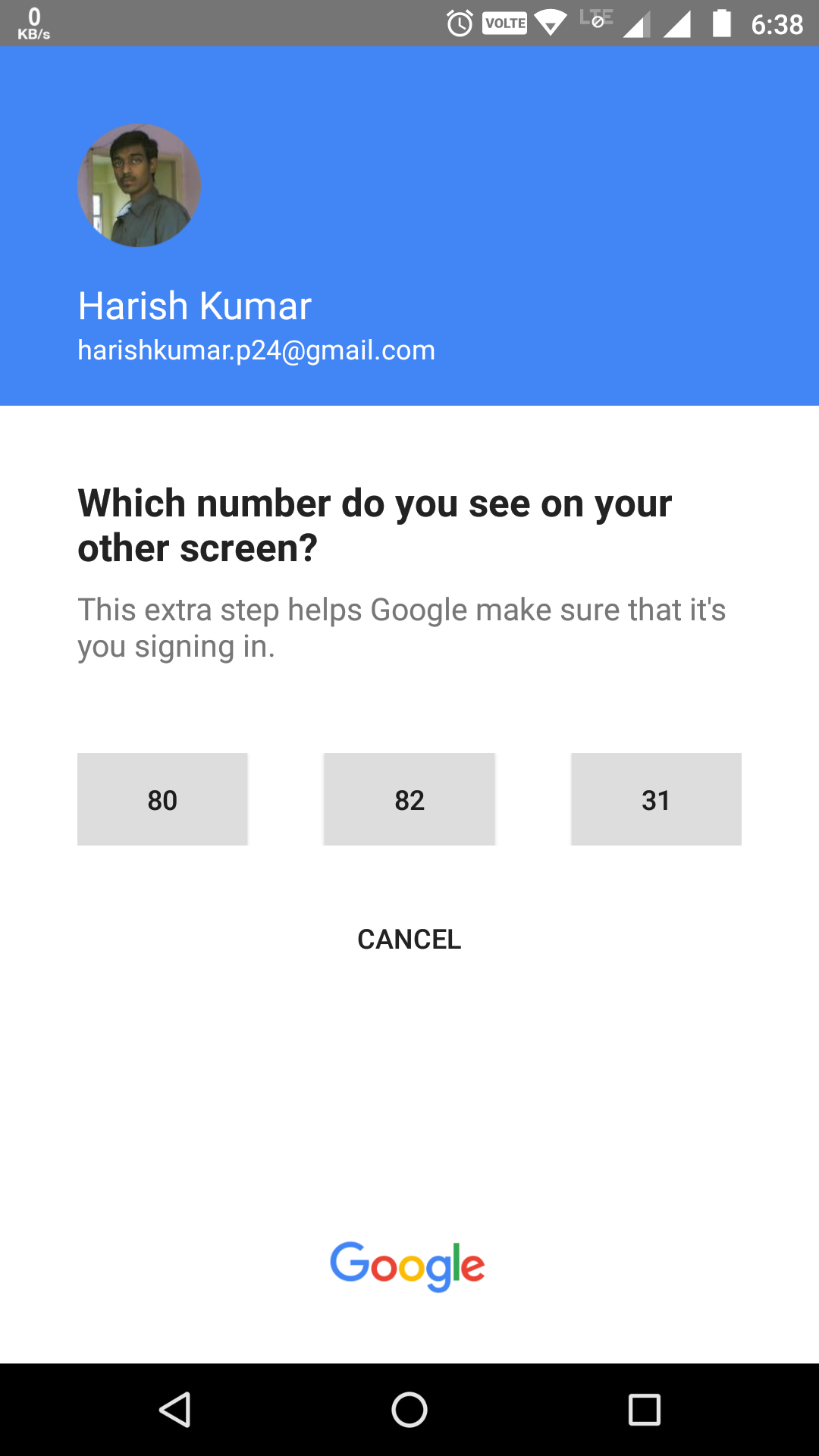 What if You Don't Have Access To Your Smartphone?
There may be some situations where you may not have your smartphone at that moment or your mobile may be stolen. Don't worry; you always have an alternative. If you don't have access then you can just click on "Try another way to sign In."
I hope you liked it. If you still face any issues, just comment below.